An imprint of Clyde Hill Publishing.
Pulley Press aspires to locate, encourage, and publish poetry by poets who write from America's rural places.
Pulley poets may be writing about their working lives and the places where they live. Within the intersection of landscape, workplace, and identity, the poets' own back stories may influence their verse and bring new experiences to light
We're seeking those poems and poets from places perceived as remote—Indian Country, farms and ranches, small towns, from routes of migrant work, from factory floors and breakrooms—from the rich diversity of people and places beyond bright, shining cities.
Our Name
Our poetry imprint takes its inspiration from the industrial pulley: a sleek, ubiquitous tool that enables anyone to move heavy objects. In our case, we see the press itself as a device to help poets glide their poems into the hands of readers.
We intend to publish poetry that feels beautifully designed and artful. At the same time, we want to be open to the hand-made, surprising poems that we might turn up unexpectedly in rural places, just as one might find a squeaky old pulley in a barn or warehouse.
On Tinkering
The poet, who may moonlight as a machinist or fabricator, tests out parts, refines, and shapes them and assembles them into working contraptions.
This process of moving language around to form imagery and to shape music is a hopeful one. When beautiful poems appear, they shine like well-made machines or showcase organic forms that connect to our shared human experiences.
 Somewhere in this tinkering is where Pulley Press begins.
We want to bring Pulley Press to you, the poet. We want to produce, distribute and promote your poetry collection. We will pay you. We will give you incentives to promote, travel, and distribute your book.
What are the qualities we look for in the poets who work with us?
You are an open collaborator;
You have a network, whether you have tapped it or not;
You appreciate fine editing;
You are eager to give readings, attend events and sell your book;
You love all sorts of poetry;
You are willing to travel with your book, both virtually and in person;
You imagine, and collaborate in, unusual venues (hardware stores, barns, fruit stands, school gymnasiums, for example). 
Do you know of a poet whom you believe we should publish? You can reach us at hello@pulleypress.com. Interested in sending us samples of your work? Please include a short bio and three poems in your email.
In The Triggering Town, poet Richard Hugo writes that "a small town that has seen better days" was an inspiring image to begin poems. Hugo hailed from the town of White Center, just outside of Seattle, but landed in Montana to write about far-flung places in the American West. Frances McCue's life-long mission is to connect literature to community life, whether that is through Richard Hugo House, founded by McCue and Andrea Lewis and Linda Breneman in 1996, or through this new poetry imprint from Clyde Hill Publishing, founded by Greg Shaw.
Together, Shaw and McCue reflected on what a press might do and be. How could it showcase overlooked people and places? As the pandemic progressed, McCue saw how the press might be inspired by the Works Progress Administration in the 1930s. How might this press be a microcosm of those efforts to hire poets and ask them to write about their plights and the rural places where they lived?
Greg's experience as a journalist and writer who covered rural America in his home state of Oklahoma included a stint as writer and editor for the Cherokee Advocate, the tribal newspaper of the Cherokee Nation. He has co-authored numerous best sellers, including Reprogramming the American Dream, a Wall Street Journal bestseller that examined economic opportunities in rural America.
Frances contacted a number of poets, publishers and readers for advice about how a small poetry press might make a contribution to new American literature. The traditional path to publishing beautiful poetry is a long one, usually leading to an MFA and a tangle of contests and submissions with reading fees and on to publications.
Pulley Press wants to do more.
The imprint wants to operate with more urgency and efficiency to make it easy for poets to express who they are and share their stories with the world. With this desire in mind, Pulley Press was born.
Photo credit: Hayley Young
Frances McCue, a literary activist, arts instigator, poet and writer, serves as the Editor of Pulley Press. Other start-ups that McCue has instigated or implemented include her work as the co-founder and founding director of Richard Hugo House where McCue brought the organization, now the largest literary center in the west, from start-up to stability in its first decade.
She also instigated, with a group of undergraduates, the Poetry Brigade, a student-faculty-community collective to promote reading and writing poetry at the University of Washington and she was the co-writer, co-producer and instigator of  Where the House Was, a feature-length poetry documentary about gentrification, loss and one old building in Seattle.
McCue is an award-winning poet and prose writer who has published four books of poetry and two of prose and she is currently a Teaching Professor in the English Department at the University of Washington. In 2018, she won the UW's Distinguished Teaching Award, the highest honor for teaching at the University.
See more at: www.francesmccue.com
Fascinating look at the Federal Writer's Project, the "The Greatest Literary Project in History" via @BookRiot https://t.co/FAak5tYVci https://t.co/gZZiqscmRz
"If writing is what allows us to dream, to engage with the world, to say everything that it feels like we cannot say … then we need to write on our own terms, don't we?" - @mbsycamore https://t.co/Y3g6nuWSLl https://t.co/Y1kHkmlT06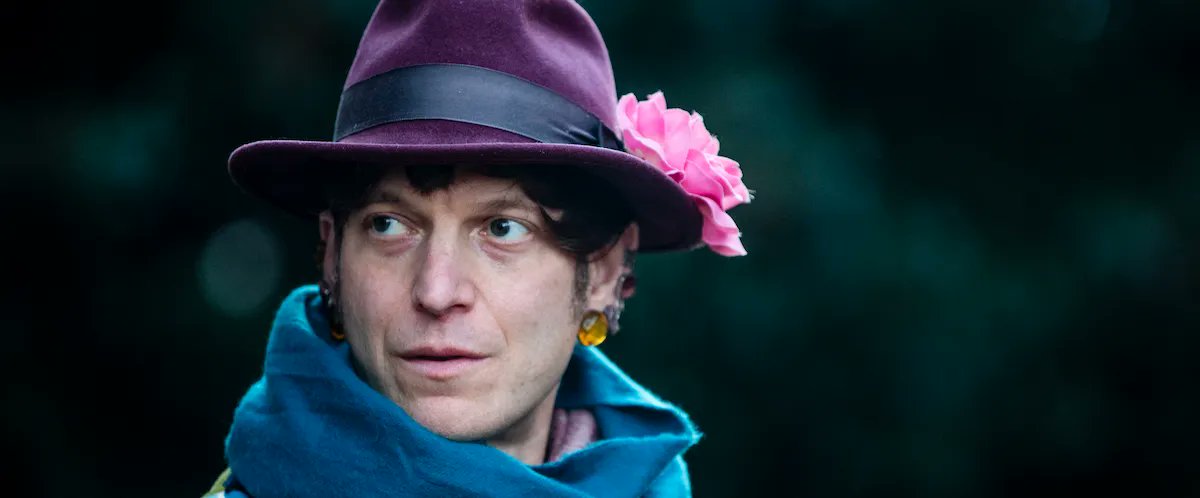 Raquel Gordon
Founding Intern
Raquel Gordon is a recent graduate of the University of Washington with a Bachelor of Arts in English (Creative Writing) and Dance. She lives in Seattle and is fortunate to be able to contribute to a couple of local publishing projects. A soprano, choreographer, dancer, and writer, Raquel immerses herself in the arts and is passionate about collaborating on creative projects with awesome people.
Ricardo Ruiz
Founding Intern
Ricardo Ruiz hails from Othello, Washington and his works often draw from his experience as a first-generation Mexican-American. Ricardo holds a Associates Degree in Business and Accounting from Big Bend Community College where he was recognized as Student of the year in both Business and Economics and English Composition. He also holds a Bachelors of Art in English: Creative Writing from the University of Washington and is an Army Veteran. He is passionate about elevating the marginalized voices from rural communities and takes pride in being a conduit for cultural connection. His own struggles straddling cultures provide insight to the difficulties of the Mexican migrant worker and their families.
Abigail Stark
Founding Intern
Abigail Stark is an undergraduate student at the University of Washington pursuing a Bachelor of Arts in English (Language and Literature) and International Studies. From Kalamazoo, Michigan, she is passionate about the connection between rural voices and literature. Pulley Press is her debut into the world of publishing.
Other members of the founding intern team include Katherine Ellis, Claire Meniktas, and Zoe Mertz.